Fall 2023 NSO Student Staff Profiles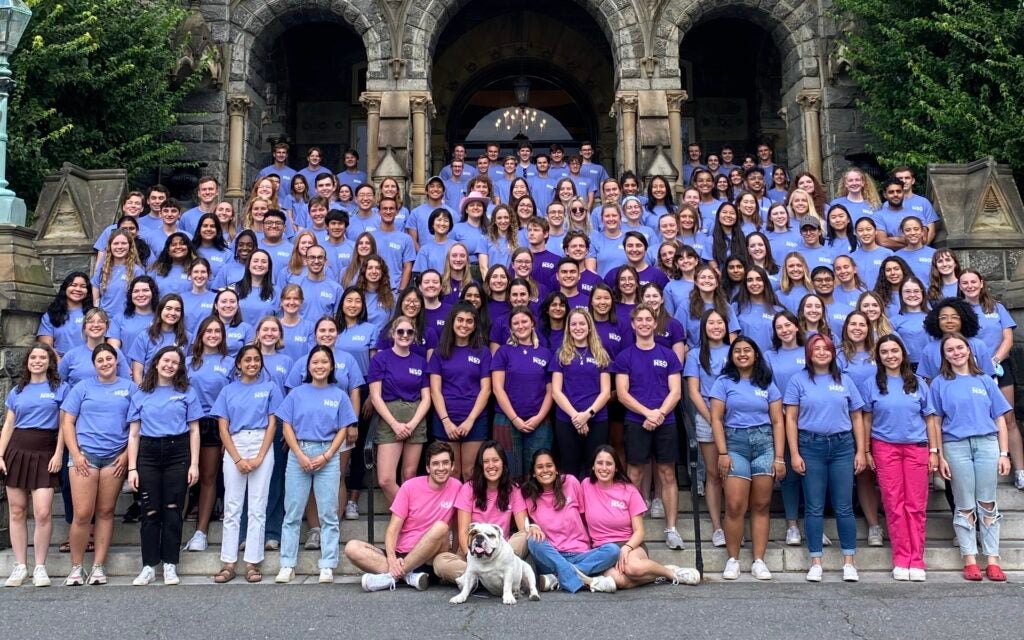 Coordinators
Four student coordinators work with professional staff to select and train NSO staff, plan and implement all NSO events, coordinate with other Georgetown offices and departments, work with non-affiliated partners and sponsors, and create a welcoming environment for all incoming students and their families. Meet this year's Coordinators!
Captains
Our seventeen Captains are upperclassmen student leaders that serve as facilitators of small groups of Orientation Advisors during NSO. The responsibilities of Captains include assisting in the training of OAs, helping with Parent and Family Orientation, and providing event management support to the NSO Coordinators and OAs during Orientation. Here are a few our Fall 2023 Captains!
Orientation Advisors (OAs)
Roughly 125 Orientation Advisors (OAs) serve as mentors to groups of 10-12 new students and guide them through the NSO program. OAs stay in touch with their group of new students after NSO to serve as supportive resource throughout the transition period. Meet some of our Fall 2023 Orientation Advisors!