New Student Orientation (NSO)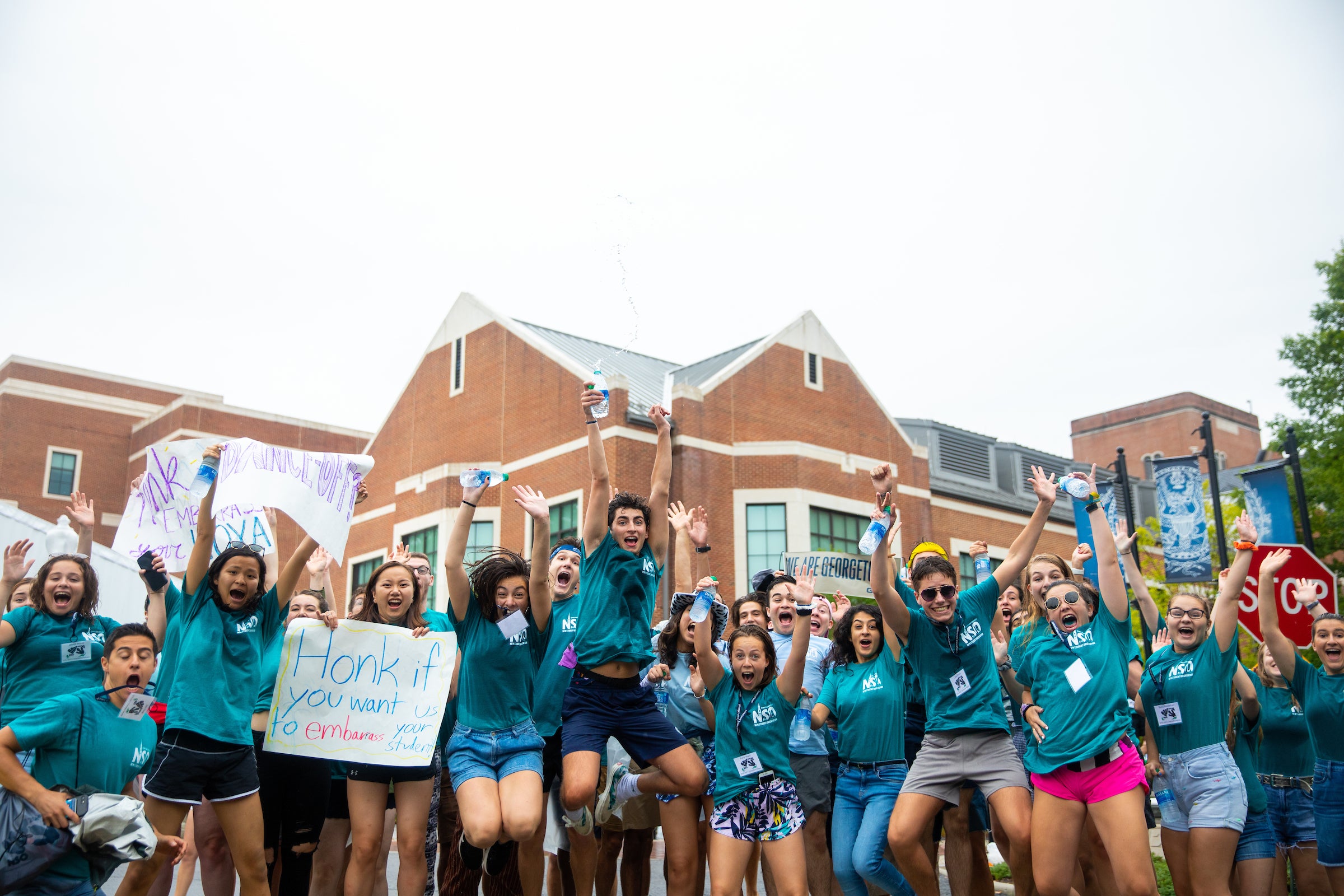 Our team is eager to welcome you to Georgetown University through New Student Orientation (NSO). NSO takes place in the days leading up to the first day of the semester, both in the Fall and the Spring, and is structured to orient you to resources, academics, and the Georgetown community.
As you prepare to make the transition to Georgetown, take some time to explore our website to learn more about orientation and transition at Georgetown. Be sure to check your Georgetown email weekly for important updates.
If at any point you have a question, please let us know by e-mailing nso@georgetown.edu. We look forward to personally welcoming you to Georgetown.
Mission Statement
Georgetown University New Student Orientation (NSO) lays the foundation for students to flourish academically, engage socially, and grow personally during and beyond their time on the Hilltop. We aim to connect new Hoyas and their families to Georgetown's community and resources by facilitating open dialogue, ongoing mentorship, and an inclusive environment that is reflective of our Jesuit beliefs and values.
Program Goals
We have designed New Student Orientation (NSO) with four outcomes in mind:
For students and families to be aware of the Jesuit, academic, cultural and social expectations of living within the Georgetown community
For students and families to understand and navigate the variety of academic and extracurricular opportunities on the Hilltop
For students and families to establish fruitful relationships and build strong connections at Georgetown
For students and families to feel prepared for the students' life as a Hoya