Preparing for Georgetown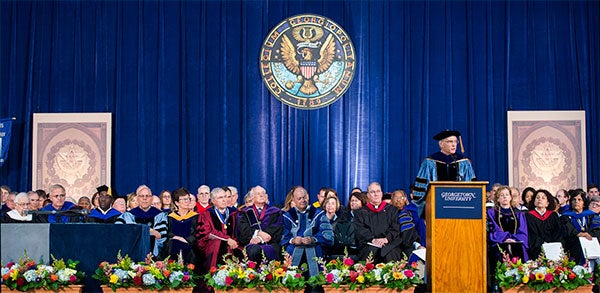 Please check this site regularly for pre-arrival updates. More information on summer tasks and action items will be posted by May 15, 2019.
Dates
First year students are scheduled to arrive on Friday, August 23, 2019. Your move-in time slot will be determined by your residence hall assignment. While you may decide to travel to Washington D.C. early, please note that you will not be able to move into your residence hall until your designated move-in date and time.
NSO officially kicks off at our Welcome Session on Saturday, August 24, 2019 and concludes the evening of Tuesday, August 27, 2019.
Registering for NSO
Priority online registration is open starting Wednesday, May 1, 2019 and closes on Monday, August 12, 2019. If you have any questions regarding NSO, please e-mail nso@georgetown.edu. Please note: the only way to enter the lottery for McDonough Arena Convocation tickets is through NSO registration.
All students at Georgetown have a Hoyalink account that is linked to their netid and password. NetIDs are sent to you once you have made your deposit to Georgetown University. For more information, please see NetID Help.