Preparing for Georgetown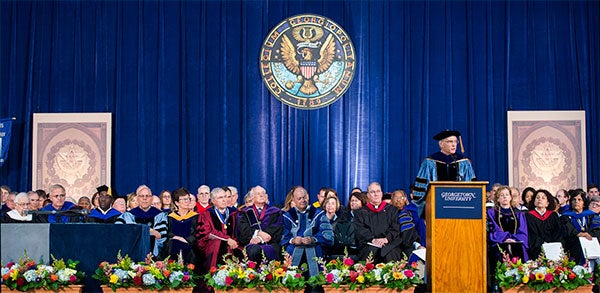 Please check this site regularly for New Student updates. More information on New Student tasks and action items will be posted in the weeks ahead.
Dates
More information on preparations for the Fall 2021 semester will be released in alignment with the university's plan for Fall 2021, centering the health and safety of our community.
NSO officially kicks off at our Welcome Session on Saturday, August 21, 2021 and concludes the evening of Tuesday, August 24, 2021.
Registering for NSO
Online registration for NSO will open by May 15, 2021. If you have any questions regarding NSO, please e-mail nso@georgetown.edu.
Additional New Student information will be received weekly over the summer to students' Georgetown e-mail account. You can sign in to your Georgetown e-mail account using your NetID and password. NetIDs are sent to you once you have made your deposit to Georgetown University. For more information, please see NetID Help.