Fall 2021 New Student Newsletters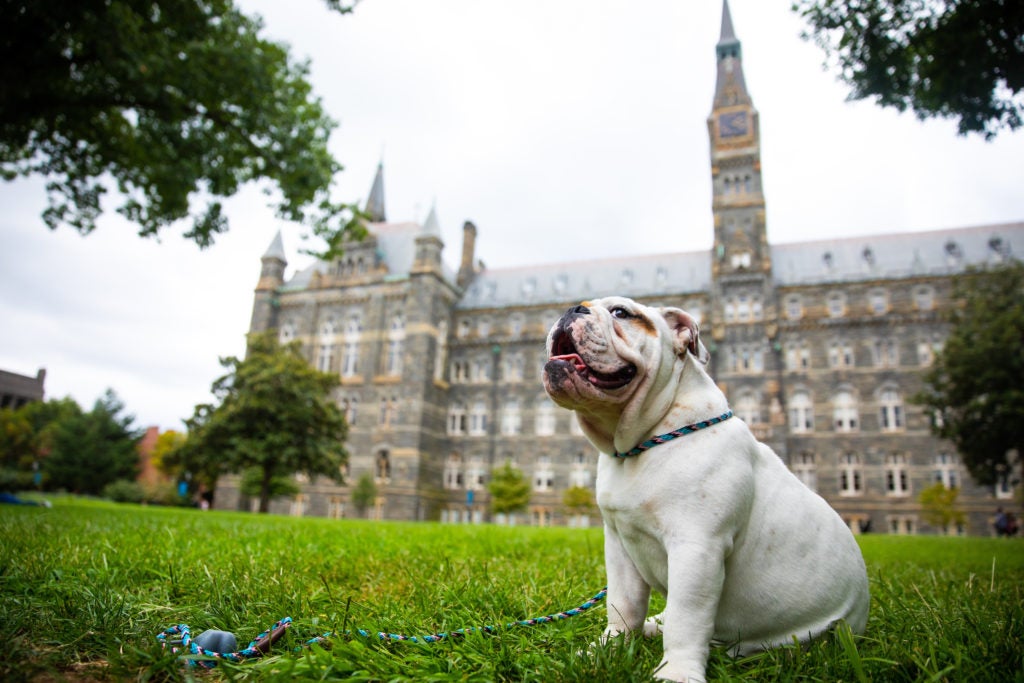 Between May 15 and August 15, you will receive weekly updates from Georgetown New Student Orientation (NSO) and other campus partners in the form of newsletters sent to your Georgetown email address. Each newsletter will focus on relevant action items and introduce resources to contribute to a smooth transition to the Hilltop. Make sure to check your Georgetown email weekly to stay up-to-date!
Please email the New Student Orientation team at nso@georgetown.edu with any questions about these newsletters.
Newsletter Archive | Fall 2021
Listed below will be the archive of the newsletters sent to prepare students who are starting their first semester at Georgetown in Fall 2021.
Newsletter 1 – Welcome to Georgetown! (May 14, 2021)
Newsletter 2 – Register for NSO (May 21, 2021)
Newsletter 3 – Pre-Orientation and New Student Experiences (May 26, 2021)
Newsletter 4 – Marino Workshop Instructions (June 4, 2021)
Newsletter 5 – New students received a letter from their Dean's office during this week!
Newsletter 6 – Health and Wellness (June 21, 2021)
Newsletter 7 – Meal Plans and Payments (June 25, 2021)
Newsletter 8 – Technology at Georgetown (July 2, 2021)
Newsletter 9 – Campus Safety (July 9, 2021)
Newsletter 10 – Getting Involved on Campus & Convocation Invitation (July 27, 2021)
Newsletter 11 – Peer Mentorship at Georgetown (August 6, 2021)
Newsletter 12 – New Student Orientation Announcements (August 15, 2021)
Newsletter 13 – Orientation Final Reminders (August 20, 2021)
Newsletter 14 – Georgetown Weeks of Welcome (August 27, 2021)
Newsletter 15 – GWOW Reminders (September 1, 2021)
Newsletter 16 – NSO Reunion Week & Cornerstone Sign-Ups (September 17, 2021)
Newsletter 17 – Cornerstone Sign-Ups Closing Soon (September 23, 2021)