Fall New Student Checklist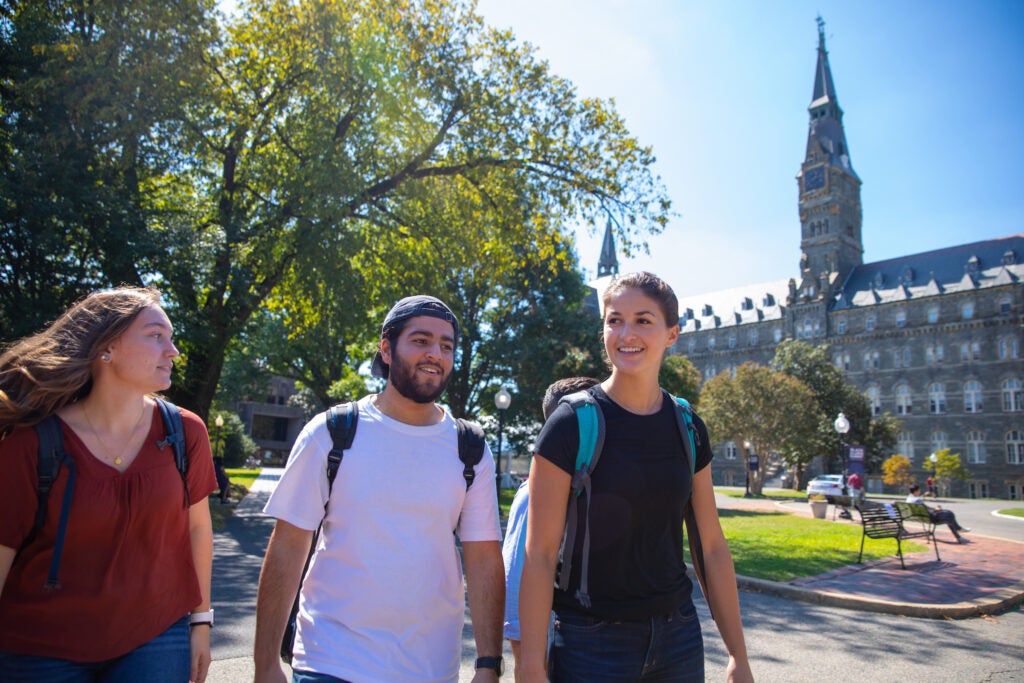 Welcome to the Hilltop! As you prepare for life as a Georgetown student, you can use the New Student Checklist to manage tasks and actions items you will need to complete as you transition to becoming a Hoya. Many of the items on the checklist are required for all new students and have deadlines prior to the start of the Fall semester. While not all items on the checklist are mandatory, you are strongly advised to go through the checklist in the order presented, and you can check off action items as you complete them. The guide is yours to use!
The New Student Checklist can be found through CampusGroups, Georgetown's student engagement online platform. You will need to login using your Georgetown NetID and NetID Password.
Please visit the subpages for information on how to navigate CampusGroups through the web browser and/or mobile app. If you have any issues navigating this guide, please email nso@georgetown.edu. The Orientation team would be happy to assist you.