Spring 2022 New Student Orientation (NSO)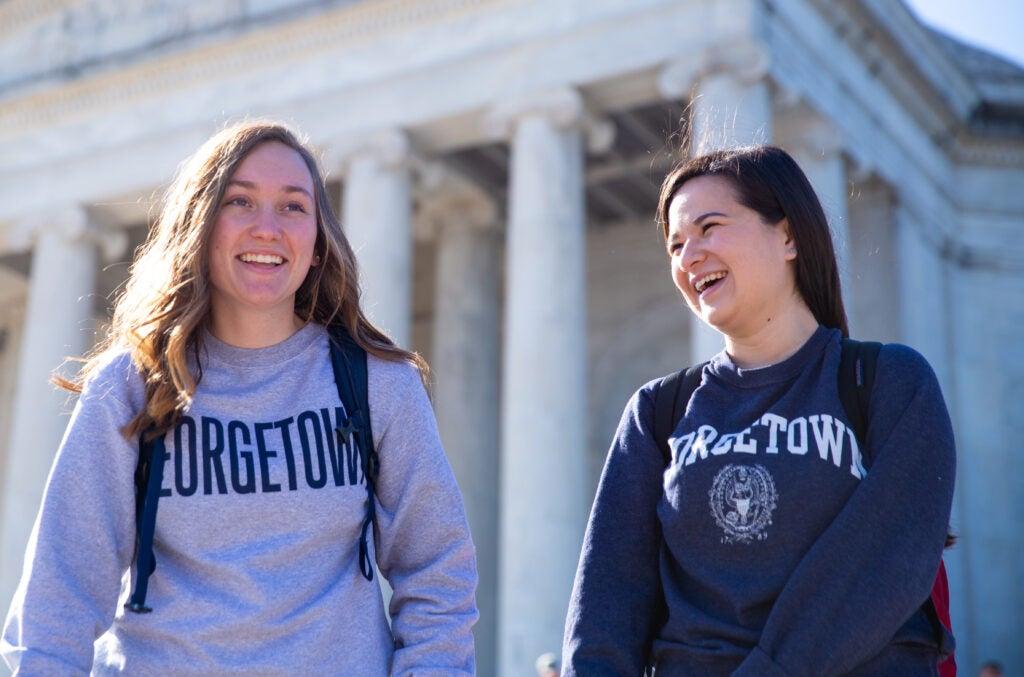 Registration for Spring 2022 NSO is now open!
Congratulations to newly admitted Georgetown students! Georgetown looks forward to orienting you this Spring to Hoya life. Spring 2022 New Student Orientation (NSO) will take place on Tuesday, January 11. More information, including an official schedule of events, will be released in the coming weeks. New students should continue to check their Georgetown email address for official University communications.
Whether you are a first-year, transfer, or international student, NSO is an exciting experience where students prepare for the next few years as a Georgetown student, meet current students, staff, and faculty, and establish connections with other new students.