Schedule of Events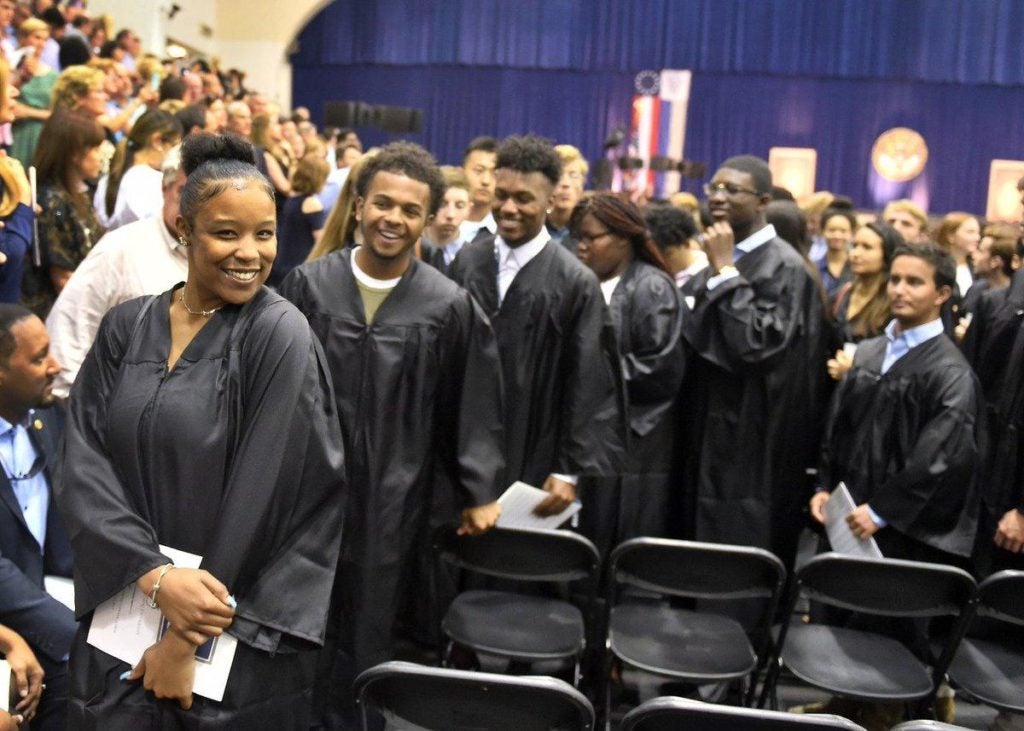 New Student Orientation (NSO) is required for all new students and will take place on Saturday, August 22 to Tuesday, August 25 2020.
NSO is designed to officially welcome you to Georgetown University, communicate academic and community expectations, and prepare you to successfully navigate your transition to the Hilltop. Students should expect to spend full days Saturday through Tuesday on campus and in NSO programming, as you will be receiving mandatory information and making connections critical to your success on campus.
More information about the NSO 2020 Schedule is coming soon!
Signature Events During NSO
New Student Orientation will feature various events to help orient you to life on the Hilltop, academically and socially. Programming topics include discussions of diversity and inclusion, developing healthy habits, and becoming familiar with all of the amazing resources on campus. Here are some signature events that occur during NSO:
Welcome Ceremony
NSO will kick-off with a Welcome Ceremony in which new students will hear from student speakers, meet their Orientation Advisor and group, and get pumped up for NSO!
New Student Academic Convocation
Designed as your formal initiation into the academic community at Georgetown, the Academic Convocation will introduce you and your family to key elements of Georgetown's history and symbols. You will experience the University's traditions, such as academic regalia and the Alma Mater, and we will share our founding values and commitments, including the Honor Pledge.
Convocation is mandatory for new students. A maximum of two guest tickets will be provided per student. Ticketed seating will be in the McDonough Arena and extend to a tent outside where the ceremony will be broadcast. Recommended dress is business casual.
Doors open at 10:45am and all guests should be seated by 11:15am. Procession begins at 11:30am. No one will be admitted (even for a saved seat) during the procession. All students and family members are welcome to join the faculty for lunch in various locations across campus following Convocation.
Students also have the opportunity to participate in the academic convocation choir or orchestra ensembles. Benefits include an introduction to the music program at Georgetown, the ability to meet current students, and the opportunity to move into your dorm early before the rush of returning students.
The Marino Family International Writers' Academic Workshop
Over the coming summer, you are required to read a selected novel by an international author. This year's selection will be announced later this Spring. After reading the book, you will write a short reflection paper in response to it. During NSO, you will attend a lecture by the author, with plenty of time for you to ask questions about the book and the writing process. After the lecture, you will meet with your orientation group and other students in a discussion section led by a faculty or staff member.
The due date for the assignment will be announced soon, and you will submit it via Georgetown's coursework software, Blackboard. You will receive an email notification when you may submit your assignment. We know the summer prior to move-in is hectic, so we recommend allowing plenty of time to read and write your reflection paper.
The selected novel and author, as well the assignment information, are available on the Marino Workshop website. If you have any questions, please contact marinoworkshop@georgetown.edu.
Accommodations During NSO
Students who might require an accommodation because of a physical or sensory disability should be in contact with the Academic Resource Center (arc@georgetown.edu) to discuss their needs. In this way, appropriate arrangements can be made in advance of NSO events.