The Big Hunt
September 6, 2020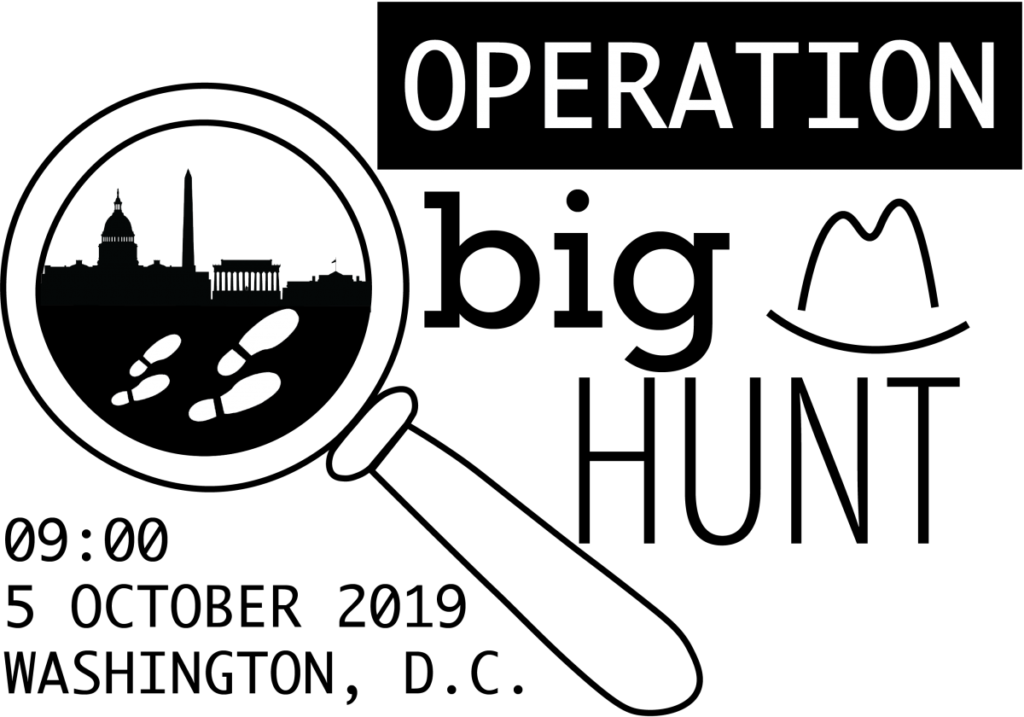 About the Big Hunt
All first-year and transfer students are invited to participate in Georgetown's annual, DC-wide scavenger hunt! Get to know your new home with your new friends, win incredible prizes, and feast on some of the best food DC has to offer after a long day of time traveling!
New Hoyas will have the chance to explore DC, search for clues, make life-long friends, and receive prizes donated by some of Georgetown students' favorite businesses and student organizations in this all-day adventure! Past prizes have included dinner at 1789 with Dr. Todd Olson, Soulcycle passes, concert tickets, Hydroflasks, and private tours of famous DC landmarks, among countless others!
Thank you to the Fall 2019 sponsor!
Here's your first clue: Find us on Facebook and follow us on Twitter to receive all of the exciting updates for Big Hunt 2019. Don't hesitate to reach out to us at bighunt@georgetown.edu with any questions. Welcome to Georgetown!