Signature Events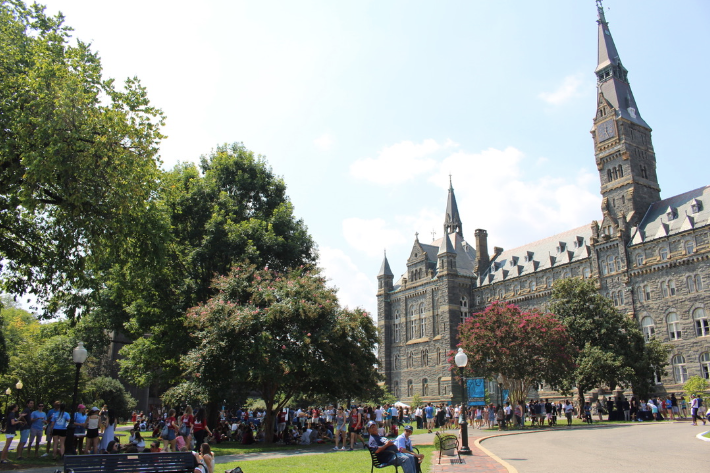 We believe in starting off the Georgetown academic year with a bang! Our professional staff teams up with our GWOW student coordinators to carefully and thoughtfully plan three weeks' worth of special events for all Hoyas to enjoy. Geared toward new students especially, our events occur on campus at the start of Fall Semester.
Tuesday, August 22 | Welcome Back Jack BBQ!
Let's kick off the Academic Year together with Welcome Back Jack BBQ! in Healy Lawn on Tuesday, August 22nd! The GWOW team will be giving away the iconic Welcome Back Jack shirt. We hope you join us for good food, t-shirts, and lawn games to celebrate the new school year!
Time: 12:00 pm – 3:00 pm | Location: Healy Lawn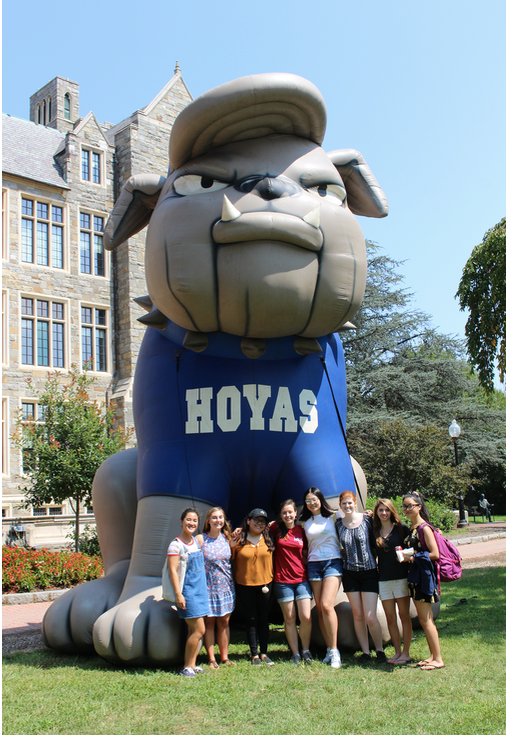 Friday, August 25 | Late Night at Safeway
This is certifiably "the most fun you'll have in a grocery store"! That's right… GWOW is working with Safeway on Wisconsin Avenue (AKA, the Safeway closest to campus) to welcome Georgetown's newest Hoyas, providing games, music, prizes and more fun… you are not going to want to miss this unique and creative celebration.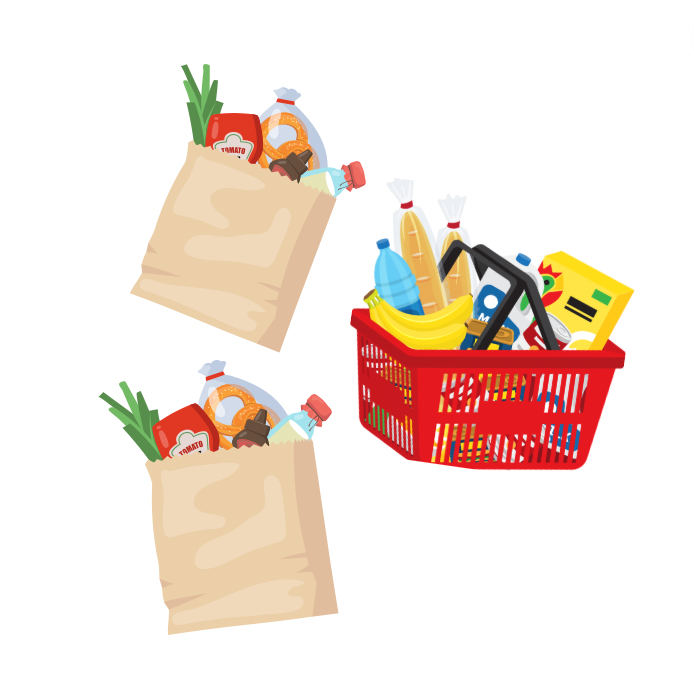 Time: 8:00 pm – 10:00 pm | Location: Safeway on Wisconsin Ave.
Saturday, August 26 | CAB Fair
The Council of Advisory Board (CAB) will be hosting the student organization fair also known as CAB Fair to showcase all the organizations that new students could become a member of by signing up and hearing from student organizations members and student leaders.
Time: 10:00 am – 2:00 pm | Location: Healy & Copley Lawns
Sunday, August 27 | Kayaking on the Potomac
Join GWOW to kayak on the Potomac! GWOW has rented a limited amount of kayaks for students. If you would like to go, it is a first come, first serve event. The GWOW team will be giving out wristbands on the day-of at 3:30 pm in a TBD location.
Time: 5:00 pm – 8:00 pm | Location: Key Bridge Boathouse
Friday, September 1 | Goat Yoga
Goat. Yoga. Enough said. But really- come destress and decompress on Healy Lawn with a calm, grounded community and adorable goats. Professional yoga facilitators will guide you through an easy meditative progression out on our gorgeous main grassy areas. You'll make all sorts of friends at this fun event- and not just ones who walk on two legs.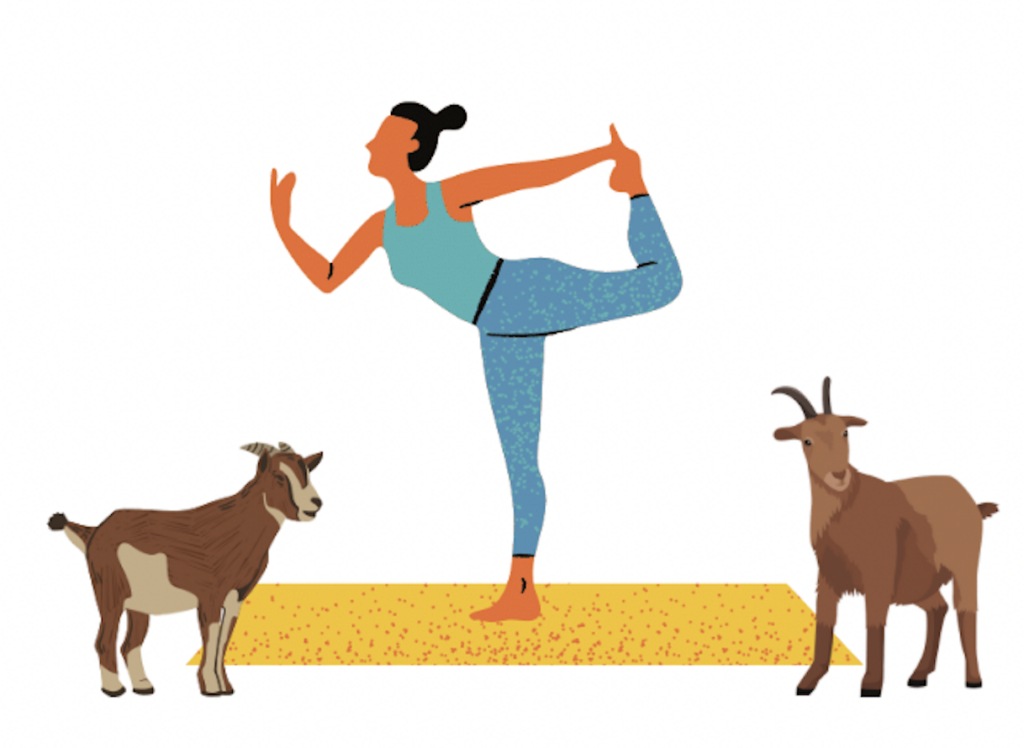 Time: TBD | Location: Copley Lawn
Sunday, September 2 | GWOW Carnival & GUGS Burgers
Coming soon!
Time: TBD | Location: Copley Lawn
Sunday, September 3 | Hoya Tees & Sundae Sunday
One of our Hilltop traditions is a fall semester staple- ensuring our students are loaded up with classic and vintage Georgetown shirts! We invite our Hoyas to stop by Healy and Copley lawns, drop off their old college-brand T-shirts and take home a Georgetown one. We want all students to come together for an opportunity to represent their new home with spirited threads- as well as socialize, make connections and create memories together. (Plus, the event promotes sustainable consumption!)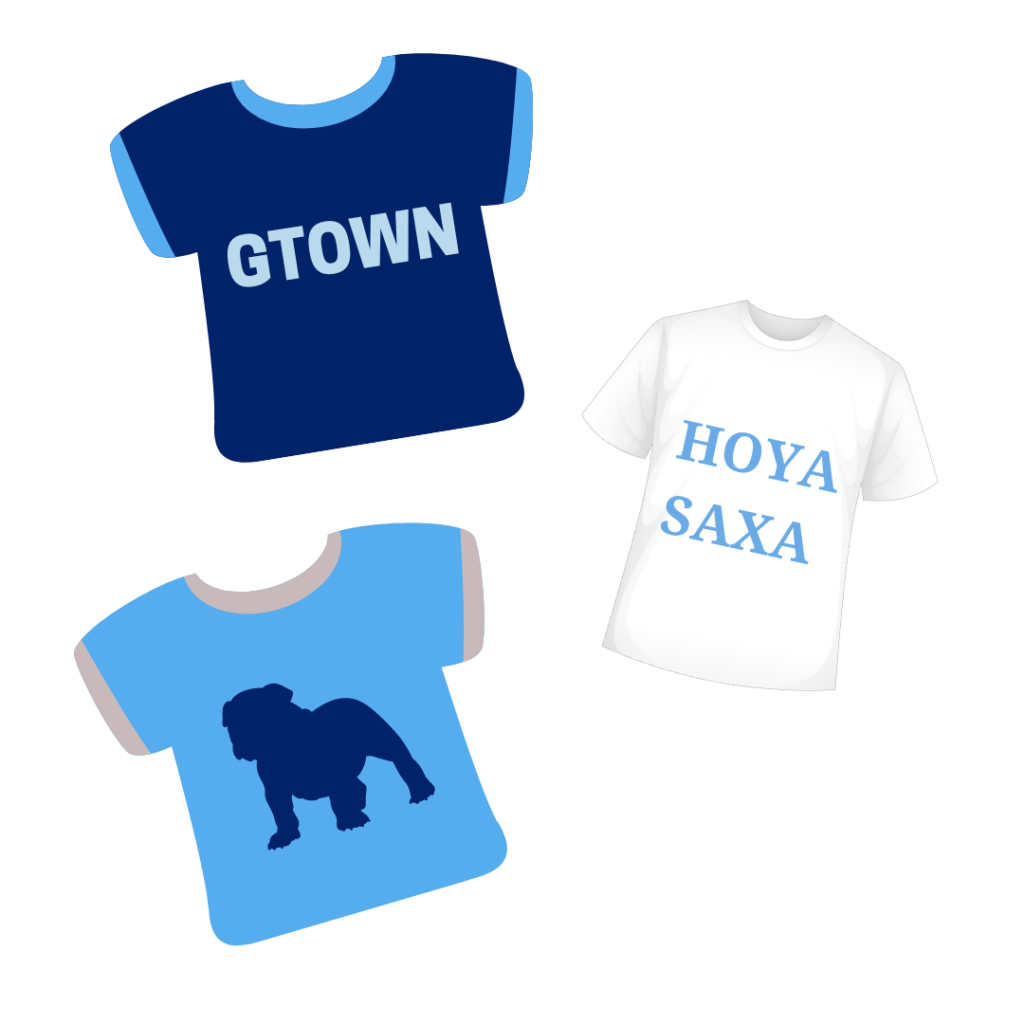 Time: TBD | Location: Red Square
Monday, September 4 | Tie-Dye & Tacos
New students join GWOW's Welcome Ambassadors to tie-dye your NSO shirt! Come together with your OA group!
Time: TBD | Location: TBD
Friday, September 8 | TBD
Surprise event! Stay tuned!
Saturday, September 9 | Coffee with Roommates
Coming soon!
Time: 11:00 am – 1:00 pm | Location: HFSC/Hilltoss
Saturday, September 9 | Drag Bingo
In partnership with GU Pride and Queer People of Color (QPOC), GWOW will host Drag Bingo to close out Georgetown Weeks of Welcome.
Time: 6:00 pm – 8:00 pm | Location: HFSC Social Room