Fall 2021 GWOW

GWOW Signature Events
Hosted by Georgetown Weeks of Welcome (GWOW) Student Coordinators, GWOW Signature Events are held on weekends during the first three weeks of the Fall semester. Open to all current Georgetown students, GWOW Signature Events help students meet other Hoyas and connect with returning students through fun and engaging activities.
Below is the calendar for Fall 2021 GWOW Signature Events. For more information, please visit Campus Groups or email.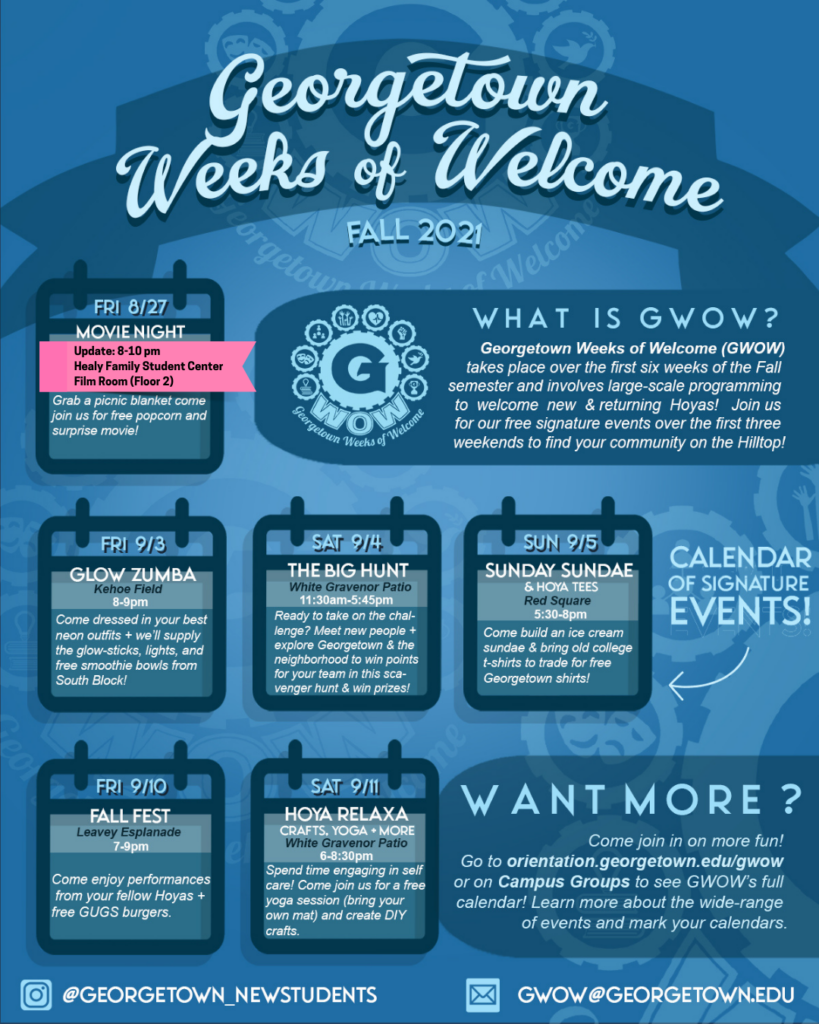 GWOW Digital Calendar
In addition to the Signature Events, the GWOW Digital Calendar reflects programming available in the first six weeks of the Fall 2021 Semester. These events are hosted by various Georgetown organizations and focus on, or are inclusive of, new first-year and transfer students.
Click one the banner below to see current GWOW Digital Calendar for the fall semester. Events will continue to be added over the next few weeks.