Fall GWOW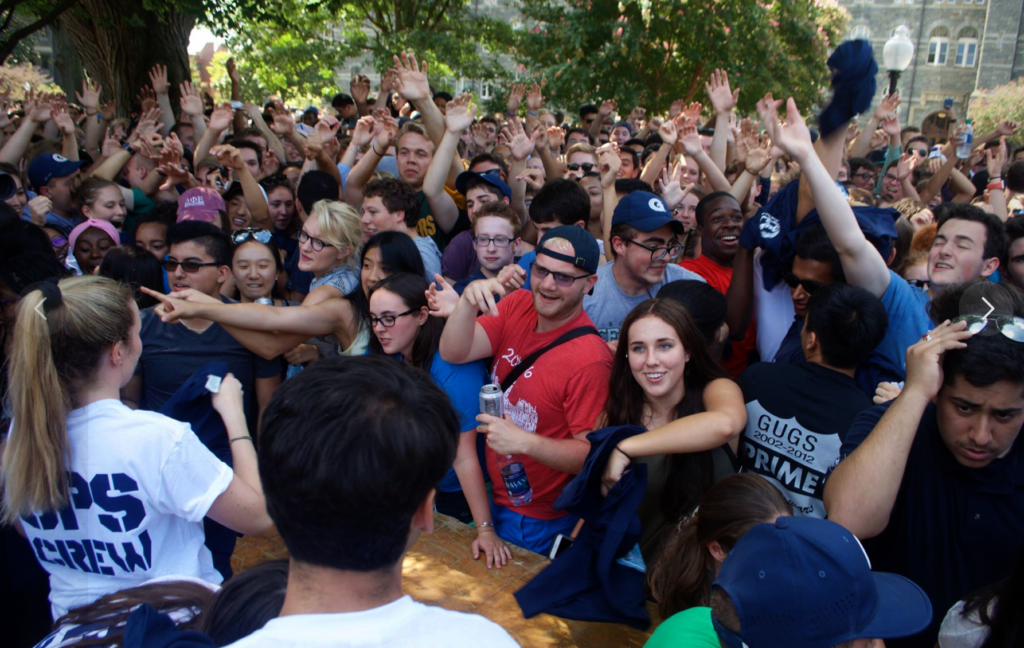 GWOW Signature Events
The Georgetown Weeks of Welcome host a wide array of exciting, engaging events to celebrate the return of Hoyas to the Hilltop. Open to all current Georgetown students, all can expect to eat, hydrate, dance, mingle, play games and make forever memories at our thorough and thoughtfully planned campus activities. The fun does not stop at New Student Orientation… Our purpose here at GWOW is to help new Hoyas feel at home with festivities, community-building and good times through the start of the semester.
You can expect free merch and refreshments like T-shirts, stickers, coffee, meals, snacks, prizes and much more!
GWOW Digital Calendar
At GWOW, we have similar missions to other student organizations on campus seeking to engage new students to the greater Hoya community. As such, we pride ourselves on sharing the opportunity to promote these organizations and their events alongside our own on our digital calendar platform. Click this link to keep up to date on new events being added periodically in the first few weeks of the semester.
Follow GWOW on Instagram!