GWOW Fall 2020

Fall 2020 Calendar of Signature Events
A special thanks to everyone who attended Georgetown Weeks of Welcome events this Fall!
Hosted by GWOW student coordinators, GWOW signature events were held on Friday and Saturday nights. Open to all current Georgetown students, GWOW signature events help students meet other Hoyas and connect with returning students through fun and engaging activities.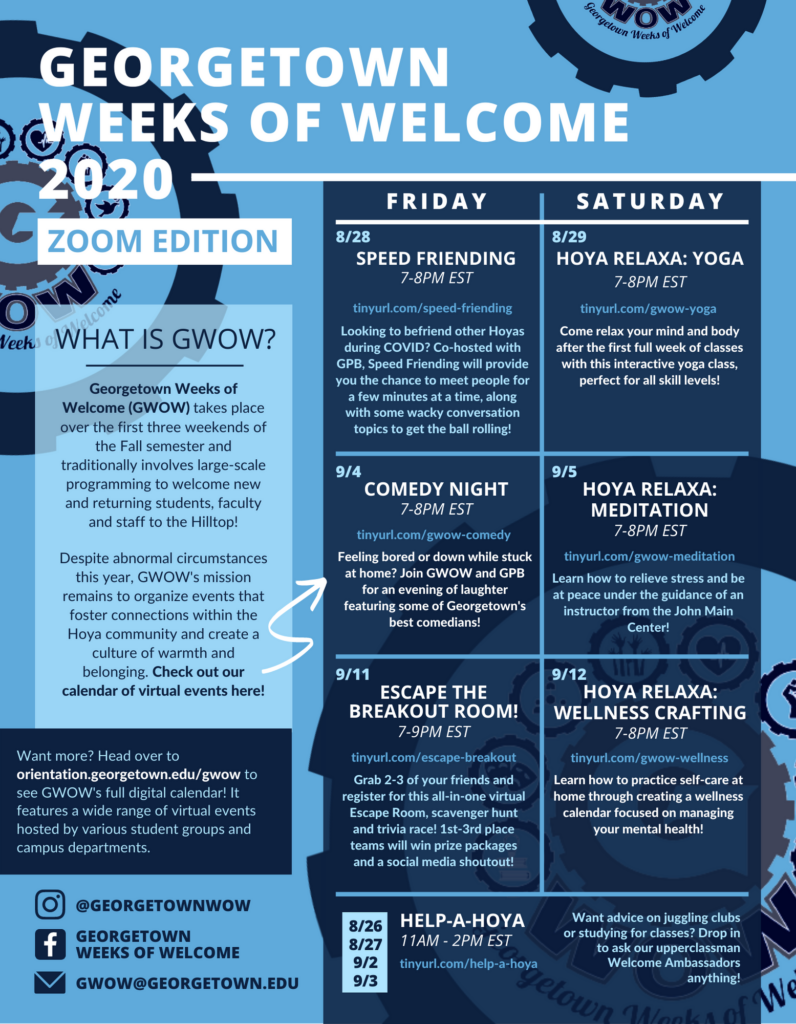 The GWOW digital calendar, which reflects programs available in the first six weeks of school, is updated on an ongoing basis. You can click on events in the Google calendar below to learn more!